Digital Atlas of California Native Americans
DISCLAIMER
PLEASE READ BEFORE CONTINUING
The Digital Atlas of California Native Americans (Digital Atlas) is provided solely for educational purposes and may not be used for official use of any kind,  including, without limitation, for use in determining tribal territories, cultural affiliation, or for repatriation, reinterment, or for obtaining recognition. (Health & Saf. Code, § 8010, et seq.; Pub. Resources Code, § 21073, et seq.; Civ. Code § 65040.2; Gov. Code §5535.23, 21073, 21080.3.1 et seq; Pub. Resources Code §5097.9 et seq) The unauthorized or inappropriate use of the Digital Atlas may subject any party to civil penalties under all applicable law. The link to the Digital Atlas does not constitute an endorsement or approval by the Commission of any information or opinions contained within it.  All resources, information, and opinions contained in the Digital Atlas remain the property and views of the cited entities/individuals and the Commission bears no responsibility for their accuracy, legality, or content. Viewers should contact cited entities/individuals for more information about particular content.
Welcome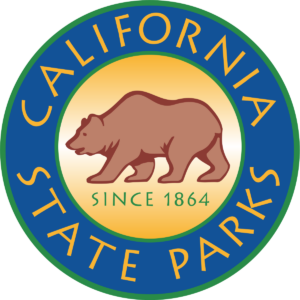 Created at the California Department of Parks and Recreation with generous financial support from the DRAM Antitrust Settlement, the Digital Atlas of California Native Americans is a free, online multimedia tool to help students and the public visualize California before, during, and after European occupation, with a focus on the Native American experience, through a collection of map layers and informational pages.
---
The Atlas
The Atlas consists of five main parts: The Atlas Map, the Cultural Portals, the Tribal Atlas Pages, the Natural Resource Atlas Pages, and the Regional Timelines.
---
Atlas Map
The Atlas Map utilizes a combination GIS map layers, information from secondary sources, and links to primary sources to visualize California Native American history. The map layers include:
Cultural Base Map:

the 60 traditional cultural regions of California, with links to a directory of affiliated Tribes and Tribal Atlas pages

Historical Lakes & Wetlands:

California's lakes and wetlands as depicted in an 1866 survey, prior to major water control and diversion projects

Natural Resources:

Natural resources traditionally used in different regions of the state

Estimated Population in 1769:

Estimated population by region before colonization

Trails:

Approximate routes of trails used before colonization

Trade Relations:

Trade relationships that existed before colonization

Missions:

Locations of missions established during Spanish colonization

Spanish & Mexican Land Grants:

Land appropriated and privatized during Spanish and Mexican colonization

Treaty Lands:

Reservations and cessions as negotiated between Tribes and federal agents in early days of U.S. colonization

An American Genocide:

Incidents of genocide as documented by historian Benjamin Madley in his 2016 book An American Genocide

Bounty Lands:

Lands granted by the U.S. government to militiamen who participated in campaigns against Native Americans

Reservations & Allotments:

Reservations and public domain allotments (PDA) in the 21st century
---
Background map sources: Esri, USGS | Esri, HERE, Garmin, FAO, NOAA, USGS, Bureau of Land Management, EPA, NPS