In Remembrance of Commissioner Marshall McKay and Commissioner Joseph A. Myers
It is with heavy hearts and deep sadness that the Native American Heritage Commission (NAHC) marks the passing of Commissioner Marshall McKay and Commissioner Joseph A. Myers. We are devastated beyond words. The NAHC will miss their leadership.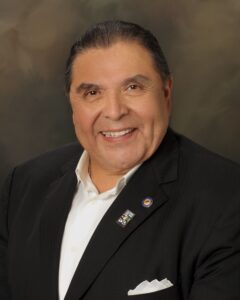 Commissioner Marshall McKay was a second-generation NAHC Commissioner who followed in the footsteps of his esteemed mother, world renown basket weaver and traditional healer Mabel McKay, to preserve and protect California Native American history, culture and traditions. Like his mother, Commissioner McKay had his feet firmly planted in the history, traditions, and culture of California Native Americans and with his eyes on the future – the advocacy to protect the traditions and culture, the education to ensure that California Native Americans and the world knew of California Native Americans' painful history and contributions to the world, and the strengthening of tribal sovereignty in furtherance of both.
Commissioner McKay's leadership of the Yocha Dehe Wintun Nation and the Cache Creek Casino modeled effective tribal sovereignty as a means of Native American self-determination and economic independence. Commissioner McKay carried the tribe's sovereignty and advocacy for California Native Americans into the halls of power, from the Governor's Office to two State Commissions (the NAHC and the State Historic Resources Commission), with grace and humility and without malice, never losing sight of his purpose. He treated everyone along his path with kindness and respect.
Commissioner McKay's enduring legacy will include his investment in the future and in future leaders. His work in furtherance of the Tribal College, tribal leadership development, and the Native American Studies program at the University of California, Davis, planted seeds that will continue to grow and flower in perpetuity. We personally remember how he walked with the NAHC through its growing pains and leadership changes, encouraged our newer staff to embrace their work and their potential as leaders in cultural resources protection and as Native Americans, and made everyone he worked with at the NAHC feel like they mattered. We will miss his wisdom, dignity, and purposeful determination. And his smile.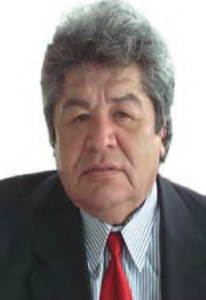 Commissioner Joseph A. Myers was an advocate and attorney on behalf of Native Americans the likes of which we may never again see in our lifetimes. After beginning his career in law enforcement as the first known Native American California Highway Patrolman, Commissioner Myers earned his law degree at the University of California, Berkeley. Like Commissioner McKay, Commissioner Myers' mother, Tillie Hardwick, imbued him with purpose: The reversal of the termination of seventeen tribes in California. In collaboration with California Indian Legal Services, Commissioner Myers brought suit on behalf of his mother to challenge an act of Congress terminating these tribes and prevailed. But Commissioner Myers was not done, dedicating his life to tribal sovereignty and justice for California Native Americans through his founding of the National Indian Justice Center, which provides training to tribal governments and attorneys to improve the administration of justice and tribal courts in Indian Country, and as associate director of the American Indian Lawyer Training Program. Many Native American attorneys owe their inspiration and determination to become attorneys to the example set by Commissioner Myers. Commissioner Myers will also be remembered for his continuing role in public education, serving as a lecturer at UC Berkeley and later having a Native American research center, the Joseph A. Myers Center for Research on Native American Issues, named in his honor at UC Berkeley.
Commissioner Myers brought his considerable legal acumen and advocacy to bear as the Chairperson of the CalTrans Native American Advisory Committee, educating other lawyers about the legal boundaries of tribal sovereignty and representing a point of view that was sorely needed in government decision-making affecting California Native Americans. When asked to serve on the NAHC by Executive Secretary Cynthia Gomez, despite his numerous commitments, he agreed. He later revealed his purpose for doing so in a July 2016 NAHC meeting as reflected in the NAHC's minutes:
Commissioner Myers described why he became a Commissioner. In the 1960s and 1970s, his grandmother and grandfather were terminated as Indians in California and never understood why the federal government said they were no longer Indians. They struggled over this loss of identity until the day they died. He stated that there is a generation of our people that died inside before they ever went to their graves. Commissioner Myers said that he wants to do what he can do to honor those elders while he is on the Commission.
And so he did. It was our pleasure and honor to have served and worked with him, having already been blessed with the leadership of his brother, Larry Myers, as the longest-serving Executive Secretary of the NAHC.
May Commissioner McKay and Commissioner Myers be warmly welcomed by the ancestors they sought to honor.