Protect Native Culture License Plate Initiative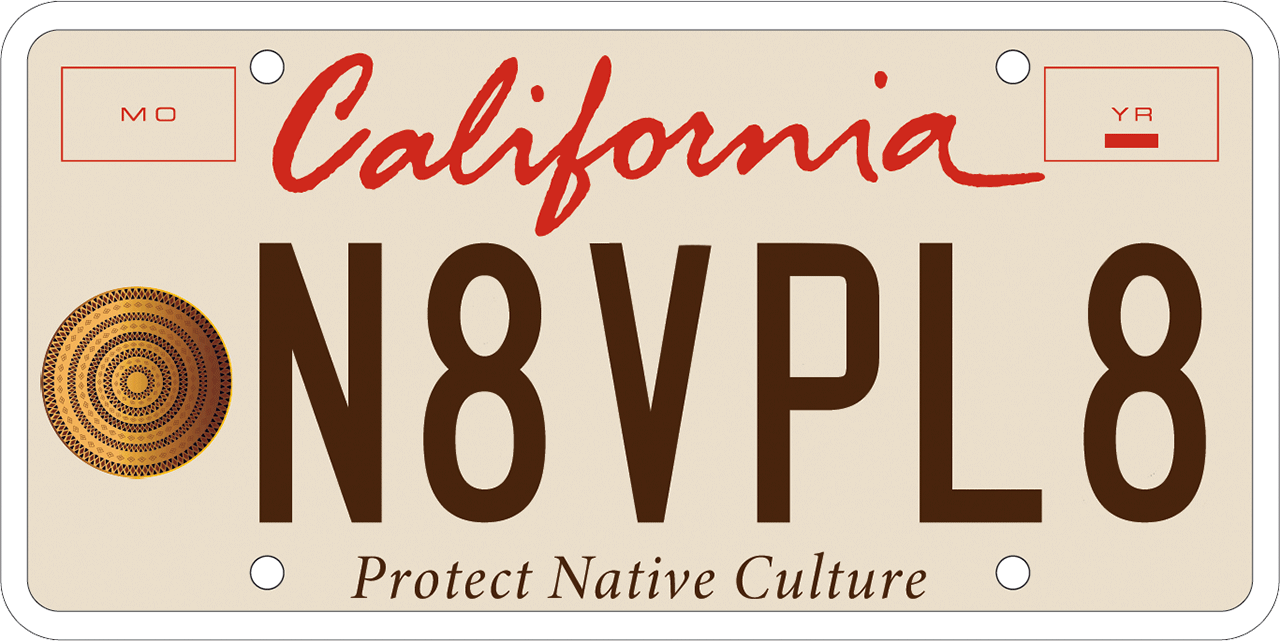 (Final Plate Design Subject to Approval and will be Announced Soon!)
The Native American Heritage Commission is excited to announce its new special interest license plate!
Pre-orders will begin in 2019.
7500 plates must be ordered in one year
for the plate to be issued.
Revenues from the plate will fund:
CalNAGPRA
Tribal Cultural Resources Legal Clinics and Internships
Training for tribes and agencies on cultural resources protection law
Land conservation purchases
and MORE!
---
Please Sign Me Up!
Register your interest in obtaining a Protect Native Culture license plate by filling in the form below: